Blog: April 2017
The biggest moments are not always clear to us as they happen.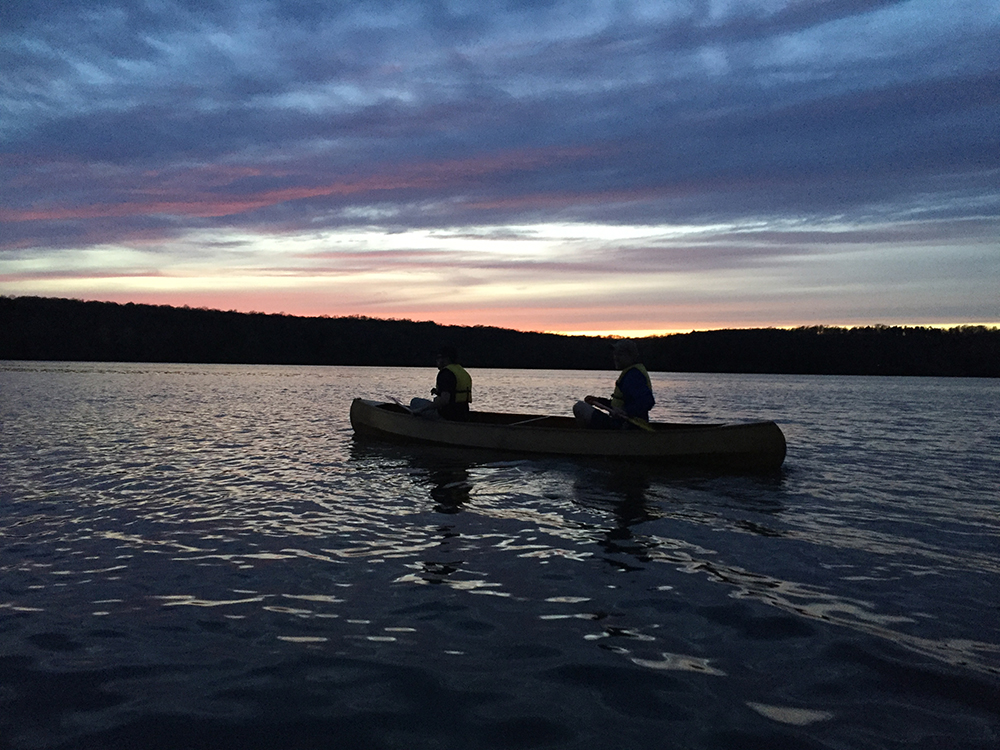 This past week, I was privileged to volunteer on a five-day trip with Urban Trekkers to Lake Nockamixon.  Students, who could be spending their Spring Break on their phones or in front of screens in Camden, instead leave the technology, comfort, and noise of their homes behind to bask in the glow of a new adventure. Every day of the trip was spent in some combination of cycling the surrounding trails along the Delaware River Canal, hiking, canoeing on Lake Nockamixon, getting to go on a few historical and environmental science tours, and singing loudly in a fifteen-passenger van. We would spend most evenings cooking and eating together, reviewing the events of the day in front of a student-forged fire, and cultivating a better understanding of what it means to be a leader.  
The prevalent theme of the week could be summed up in an activity the students were asked to take part in on the first day. At the beginning of the trip, each student created a "life map" which served as a representation of their goals and obstacles. At the end of the trip and after a college visit we managed to sneak in on the last day, each student was asked to look at their "life map" again, and make edits based on their experiences. As it is with most changes in our lives, the biggest moments are not always clear to us as they happen. Over the course of five days however, I saw students become aware of the power of their words and soften to the needs of others, cultivate an understanding of courage in the face of very real obstacles, and decisively commit to educational and vocational goals in life that they were formerly afraid to approach.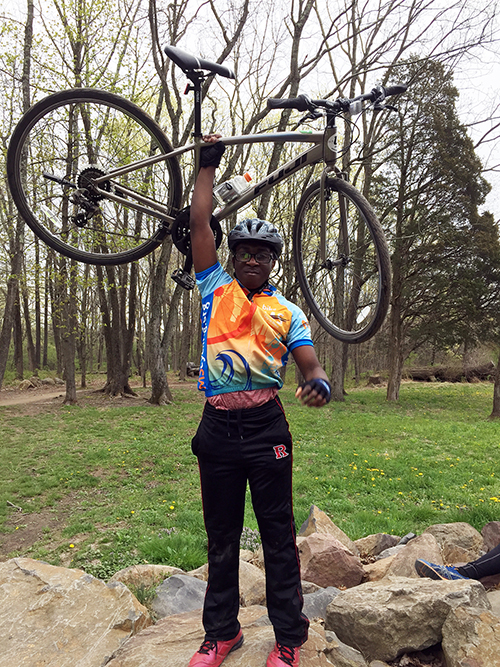 One student had come on the trip to learn to be a better communicator, and had discovered that his innate capacity to listen would allow him to grow as a leader. For one student, this had been the longest time that he had been away from his family or a phone. He would discover that anyone in a group can change the tide; we are all leaders in that we all rely on each other. Another student arrived on the trip sure of her ability to communicate, but unsure of how to pray. She would learn that prayer can be as simple as a moment of gratitude, and a voiced hope for things to come.
A freshman on the trip, new to riding a bike, new to canoeing, and new to Urban Promise Academy spent the third day attempting a short mountain biking trail under the watchful eye of Urban Trekker's Director Kris Schnepf and with seasoned biking guidance from Dan and Joann Higgins. This trail challenged all of the students on a day when the morning bible verse for reflection had been, "Have I not commanded you? Be strong and courageous. Do not be afraid; do not be discouraged, for the Lord your God will be with you wherever you go," (Joshua 1:9). At the end of a bumpy ordeal with a few falls for everyone, he stepped off his bike, with the whole group around him, hoisted it over his head and in a rare, exhilarating moment of triumph exclaimed, "I did it! I did it!" Turning to Environmental Education Program Director, Vicki Carberry, he continued, "I just kept thinking - 'be strong and courageous!' I even told Kris when he fell too!"
Why would I freely give of my time and resources to be in the woods for a week with a bunch of teenagers who I've never met? Because there is so much to learn from the struggles and triumphs of these students that I need to remember in my own life, and they will be sure to remind me of it! Because the gift of ourselves, the gift of listening to someone, is sometimes the most effective way to communicate. Because, as Walter Brueggeman said, "We go into the wilderness having nothing, and lacking nothing." Because we are all leaders - we all rely on each other. Because bike by bike, s'more by s'more, someone has made it possible for Urban Trekkers to do work that is laying a foundation for years to come. 
-Erin Farmer, UrbanTrekkers Volunteer
Camden Teens Rediscover the Cooper River
Congratulations and WELCOME to Tom Calisterio our new Program Director at Urban BoatWorks.  Although, it seems a bit odd to welcome Tom who has been with us since day one.  Tommy was one of the founding volunteers from the summer of 2009 who helped us begin the program that brought 5 young men and 5 not so young men together to build three wooden skiffs, Promise, Grace and Faith in a broken, run-down basement of an old church in the Waterfront South neighborhood of Camden.
Today Tommy leads a program that serves over 120 young people and 15 volunteers building character and life skills through the craft of wooden boatbuilding. The run-down, old church building is now the home of the Camden Shipyard & Maritime Museum and the boat shop for Urban BoatWorks.  It is more than a joy to now have Tom "on board" as our Program Director.  When we reflect on the names of the first three boats that were built, Promise, Grace  & Faith they are all virtues I associate with our new Director.  Welcome Tom!